KC Coins Shop Online
Our business is built on personal, knowledgeable service and we are Saskatchewan's largest buyers, paying you top dollar. This is why KC Coins give specials every week. Be sure to check back everyweek for new specials.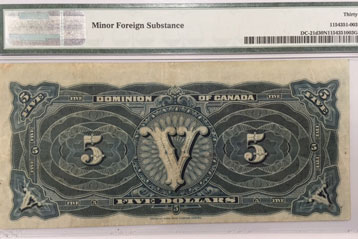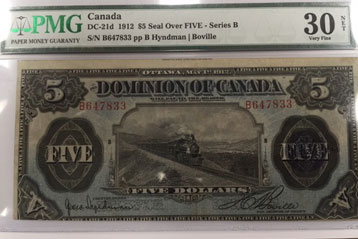 Dominion of Canada Train Note,

$5 Seal Over Five - Series B
Book Value of $2600
On Special for $2300

For further details please contact us.
Wrist Watches
Rolex - Tudor Prince Oysterdate
$1,500.00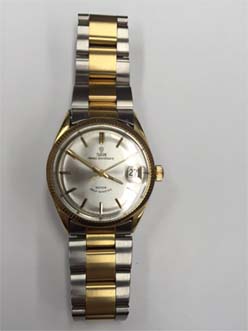 Rolex- Tudor Oyster Prince, 25 Jewels
$795.00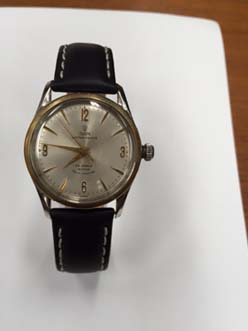 Movado Series 800 Swiss made
New in box
$950.00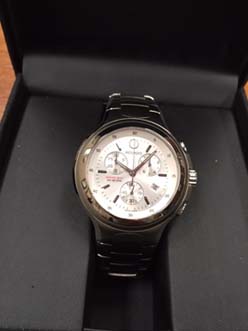 Movado HS 360 Automatic - 14k case
$950.00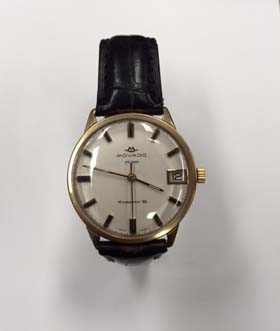 Raymond Weil Tango
$595.00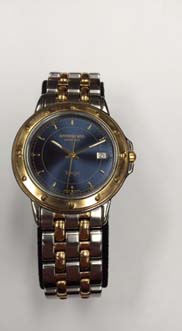 Omega - Automatic
495.00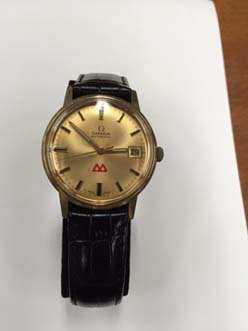 Omega - Wind-Up
$395.00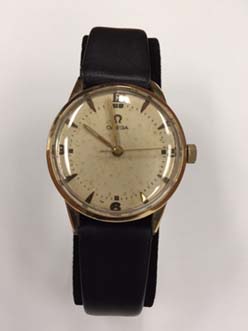 1937 Canada $100.00
Grade: Fine plus
$160.00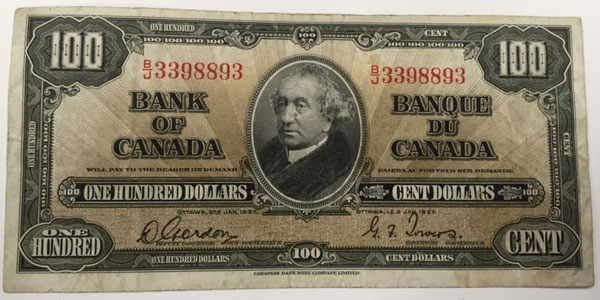 1954 Canada $100.00
Grade: UNC
$200.00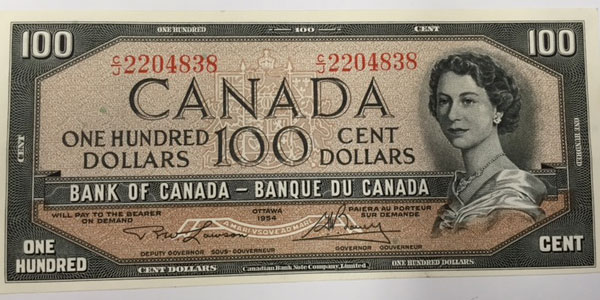 1937 Canada $50.00
Grade: fine
$140.00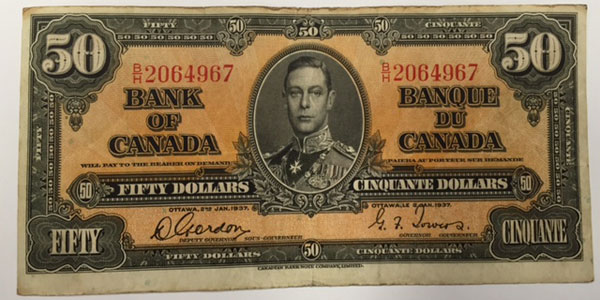 1937 Canada $1.00
Grade: extra fine
$25.00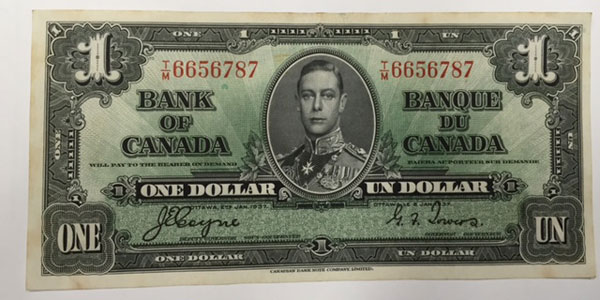 1937 Canada $20.00
Grade: VF
$50.00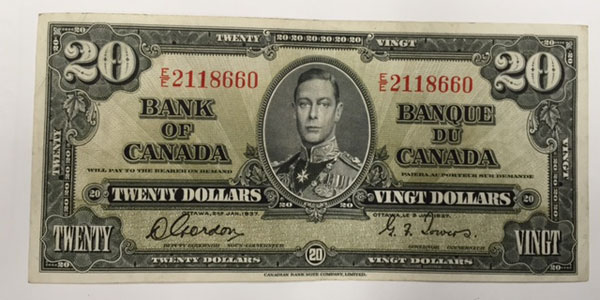 1923 Dominion of Canada $1.00
Grade: very good
$85.00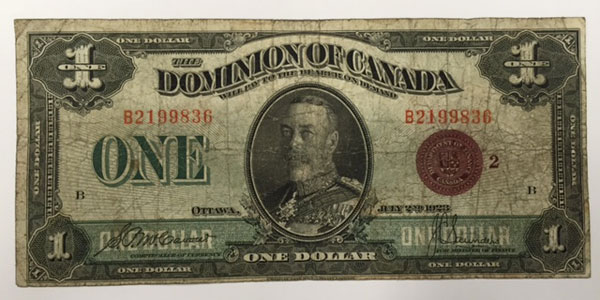 1923 Dominion of Canada $2.00
Grade: fine
$70.00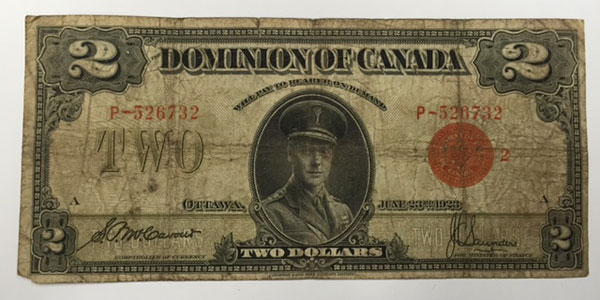 1954 Canada $1.00
3 digit radar
$75.00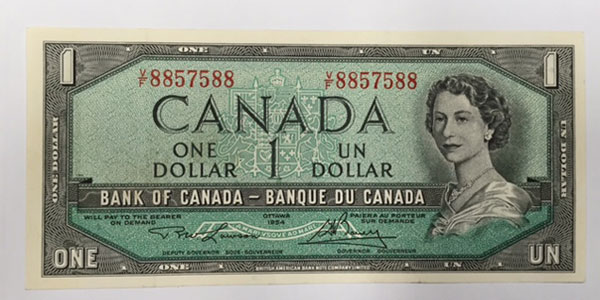 1935 the Canadian Bank of Commerce $10.00
Grade: fine
$100.00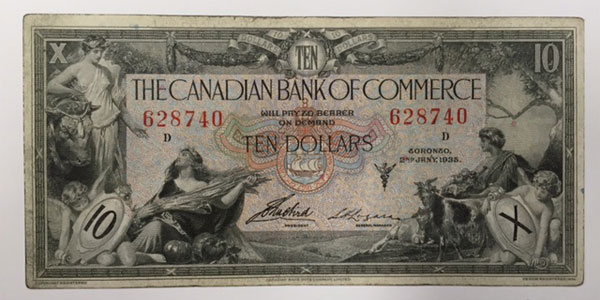 1938 Dominion of Canada $10.00
Grade: very fine
$200.00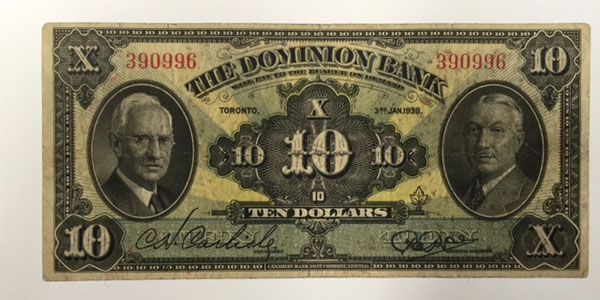 1935 the Bank of Nova Scotia $5.00
Grade: fine plus
$175.00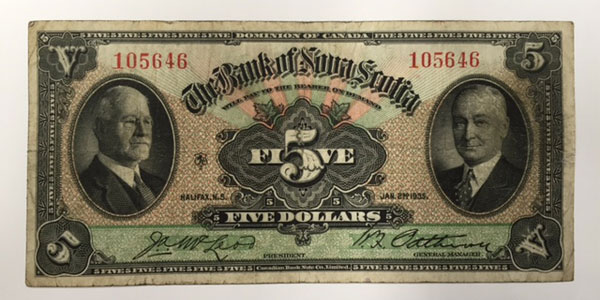 1938 Dominion Bank $5.00
Grade: fine plus
$185.00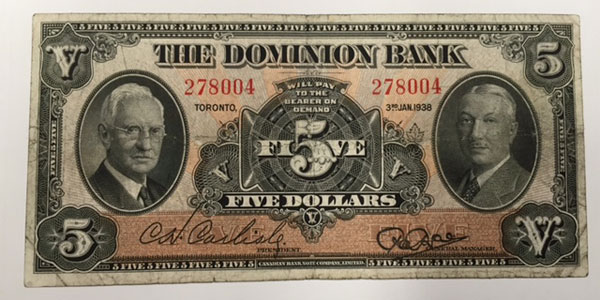 1938 the Bank of Montreal $10.00
Grade: very fine
$95.00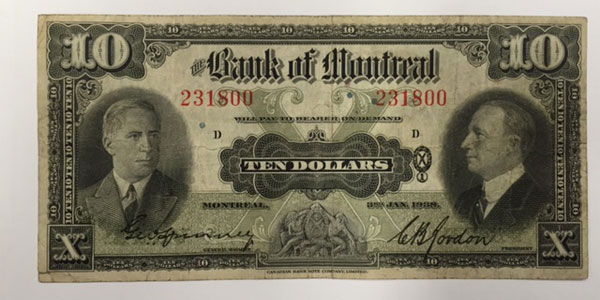 1935 Dominion Bank $10.00
Grade: extra fine
$395.00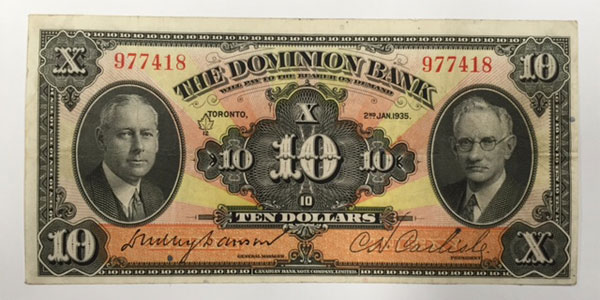 1927 the Royal Bank of Canada $5.00
Grade: very fine plus
$295.00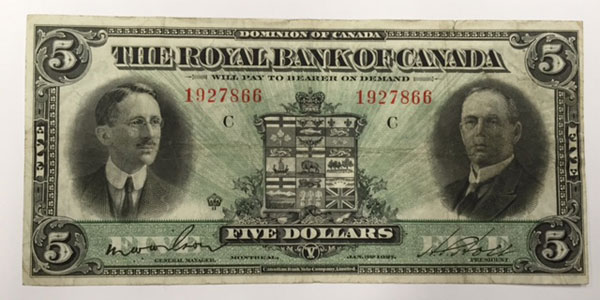 1923 the Bank of Montreal $5.00
Grade: fine
$125.00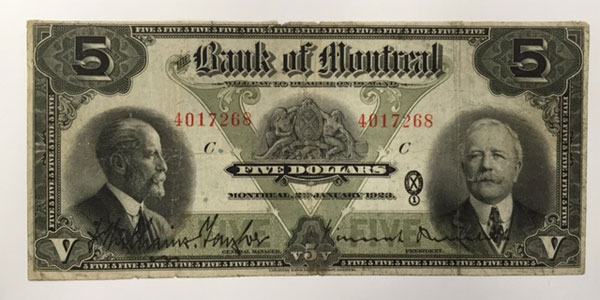 1914 the Bank of Montreal $20.00
Grade: very fine
$495.00