KC Coins Collectable Items
In Regina, SK, KC Coins buys and sells various collectable items. From coins to pocket watches, we have many items in stock for adventurous collectors.
Coins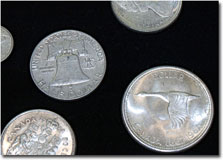 It's probably safe to say that every one of us has had a coin collection at one time or another. Whether it be a few treasured coins kept in a matchbox, a jar of forgotten change, or items from around the world, coins are one of the most commonly collected items.
This is not to say that a coin collection is any less valuable that other less common collector items. Coins can have extreme value, BUT, the hard part is in identifying which are valuable and which are not.
1923 Cent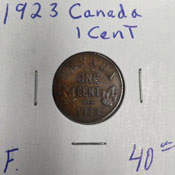 1947 5 Cent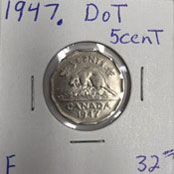 1883 10 Cent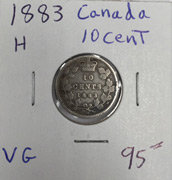 1907 25 Cent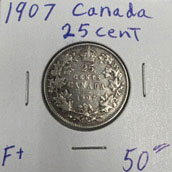 1934 50 Cent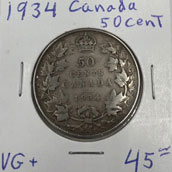 1949 Dollar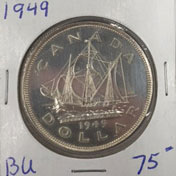 Pre-owned Rolexes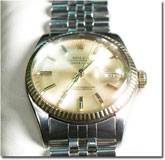 The name "Rolex" is synonymous with luxury, affluence and style, and so are often traded as valuable collectibles. We also buy and sell all other "High end" watches such as Omega, Tag, Breitling, Cartier & Movado, to name a few.
Pocket Watches
Pocket watches harken back to a time when railway was one of the main forms of trasportation. Railway employees needed to know the precise time, demanding the use of highly accurate, quality time pieces. A typical good watch was considered one where a minimum of 17 jewels were used in it's movement.
We buy and sell all pocket watches, but names like Hamilton & Illinois, with 21 or more jewels, will fetch top dollar!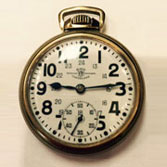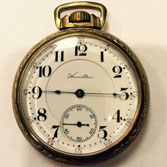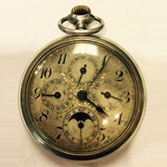 War Medals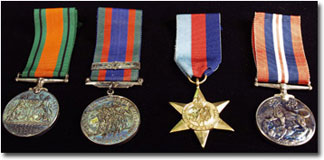 Many of us have have relatives and, perhaps, friends, who have participated in notable conflics of the past, and who have been awarded for thier bravery and dedication with some sort of medal. While a simple medal may seem like a small token for what was, perhaps, the ultimate sacrifice, to a collector, they can have tremendous value.
We buy all types and German war medals are becoming very popular.
USA Coins
1881 Morgan dollar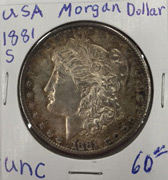 1900 Morgan dollar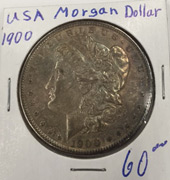 1935 Peace dollar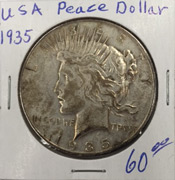 1904 Barber dollar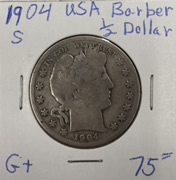 Stone Mountain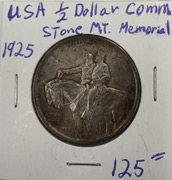 Half Dollar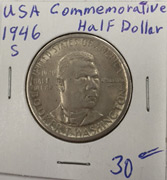 1902 Quarter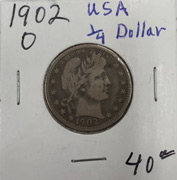 1857 Liberty Seated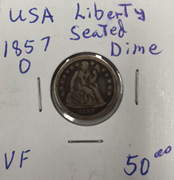 1919 Indian Head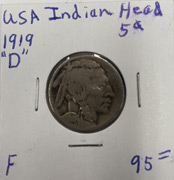 1863 Indian Head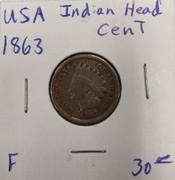 Large Cent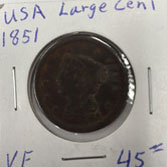 Flying Eagle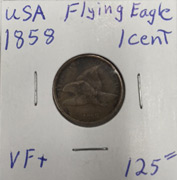 1876 Quarter